Summer Fest Part 2 TANABATA (Star Festival)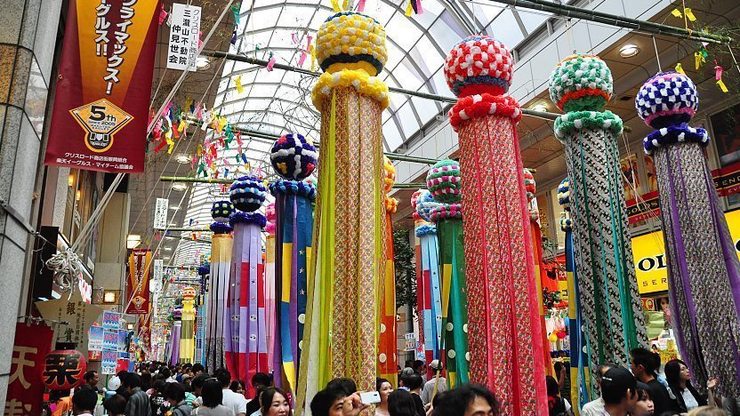 Hi! welcome back with Risshisha!
Today is very clear in Kyoto not too Hot so there is a nice weather!
Today is a special day in Japan, July, 7. In This day every year in Japan is commemorated for TANABATA or people also called star festival. This festival is very famaous around japan that held to commemorated Japanese legend which is the stori of Princess Orihime and a common man Hikoboshi. They are being seperated to heaven and earth, and they only meet once a year and have to pass the milky way to meet each other. Japanese people believe that day they meet is every year on July,7. So japanese held the TANABATA festival entire Japan. 
Each area in japan have a different day to held this festival, but in Kyoto this festival will be held on August 3 and 4, at several place, and the name event is KYO NO TANABATA 2019. We will inform the detailed event below,
Place : Horikawa area, Kamogawa area, Nijo-jo area, Umekoji area
Time : 19:00-21:30
Website : 
http://www.kyoto-tanabata.jp/en/
Access : 
http://www.kyoto-tanabata.jp/en/access/
So visit kyoto now!!