SEN GOJO IKKANMACHI (Dog Friendly)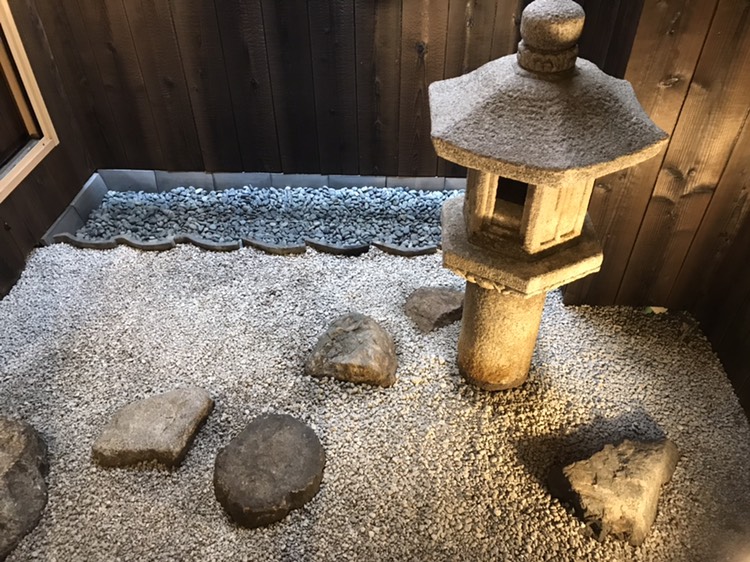 Hi,Welcome back again with Risshisha!

This time we will introduce you our dog friendly accomodations. 
We have 3 dog friendly room, one of them is this SEN GOJO IKKANMACHI. This room places at GOJO area near from our GOJO front office. So if you visit Kyoto and bring your pet, do not worry you can stay convenienced at our room. 
The GOJO IKKANMACHI have a new Zen garden in the room. In this summer we renew the Zen garden so its fell more refresh. So enjoy our Zen garden by visiting our Hotel at Kyoto!
=====================================================
Hai, Jumpa lagi dengan Risshisha!
Hari ini kami akan memperkenalkan salah satu hotel Dog Friendly kami. 
Kami mempunyai 3 Dog Friendly hotel, salah satunya SEN GOJO IKKANMACHI yang berada di area GOJO. dekat dengan front office kami. JAdi jika anda berkunjung membawa peliharaan anda anda tidak perlu khawatir dan dapat menginap di hotel kami.
GOJO IKKANMACHI memiliki taman di dalam ruangan. pada musim panas kali ini kami memperbarui taman ZEN kami sehingga terlihat lebih segar dan enak dipandang. Jadi ayo berkunjung ke Kyoto, untuk menikmati taman ZEN kami!