Summer Fest Part 3 GION FESTIVAL #1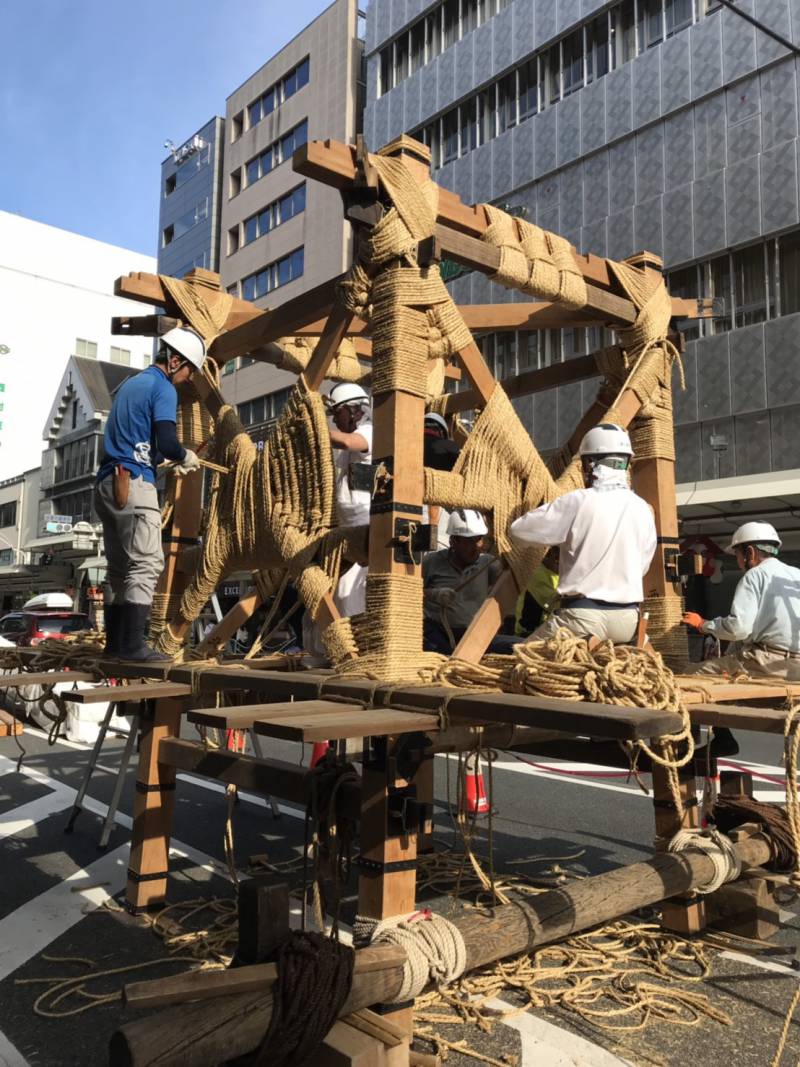 Hi, Welcome back with RISSHISHA!
Today we will introduce you the biggest one festival that only held in Kyoto.
There is GION FESTIVAL, GION FESTIVAL will be held on this midle of July. Starting today the preparation of the matsuri is starting. today the gion festival official staff star the preparation and make the fondation from the big festival is called HOKO TATE, mean to build the foundation. and the day after today will be many preparations to do. So dont miss it lets travel to Kyoto to enjoy  the summer festival!!
================================================
Hai! jumpa lagi dengan RISSHISHA!
Kali ini kami akan memperkenalkan salah satu festival terbesar yang hanya diadakan di Kyoto, yaitu GION Festival. Puncak festival ini akan diadakan pada pertengahan bulan juli ini. 
Pada hari berbagai persiapan mulai dilakukan, dan hari ini persiapan pertama adalah membuat fondasi untuk pertunjukkan di puncak acara. Persiapan awal ini disebut HOKO TATE, atau dapat diartikan sebagai pembuatan fondasi. Kemudian akan ada banyak lagi persiapan yang dilakukan, jadi jangan lewatkan dan ayo nikmati festival musim panas di Kyoto!