Walking around Kyoto (Toji Temple)
Hello This is Maeda
from Risshisha.

It is already afternoon but,
I went to flea market

called Koboichi
that held on Toji Temple each month.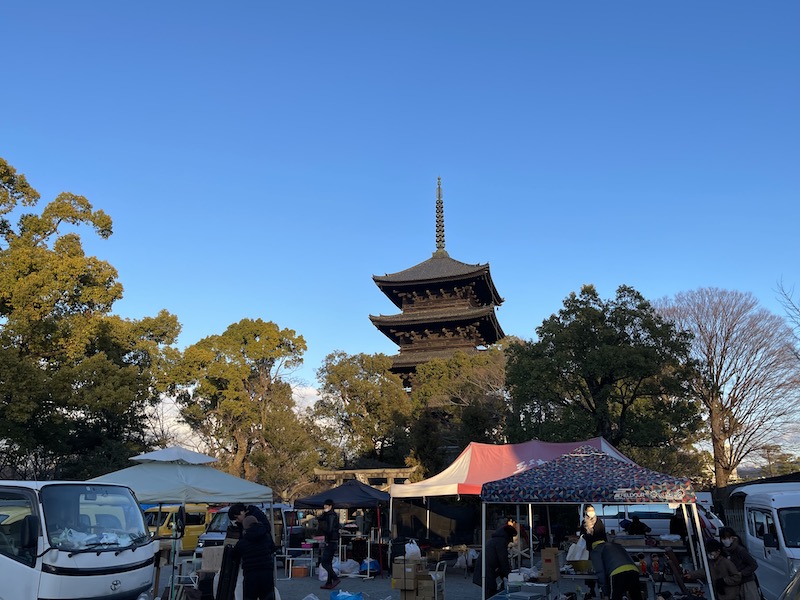 Onn the 21st of every month
is the date of Kobo Daishi's death.

At the Kobo market held in the precincts of Toji Temple,
200,000 people visit every month.

It seems that there are more than 1,000 stores
of Antiques and antiques
food stalls, etc.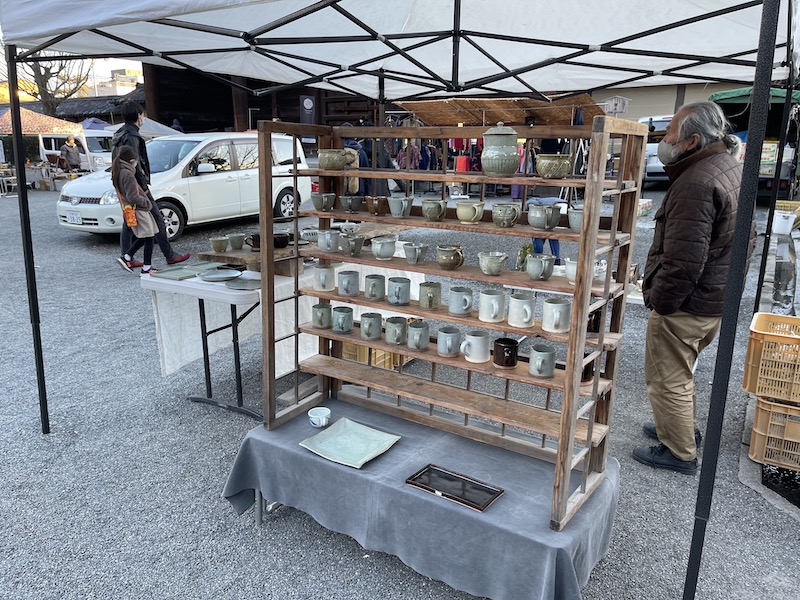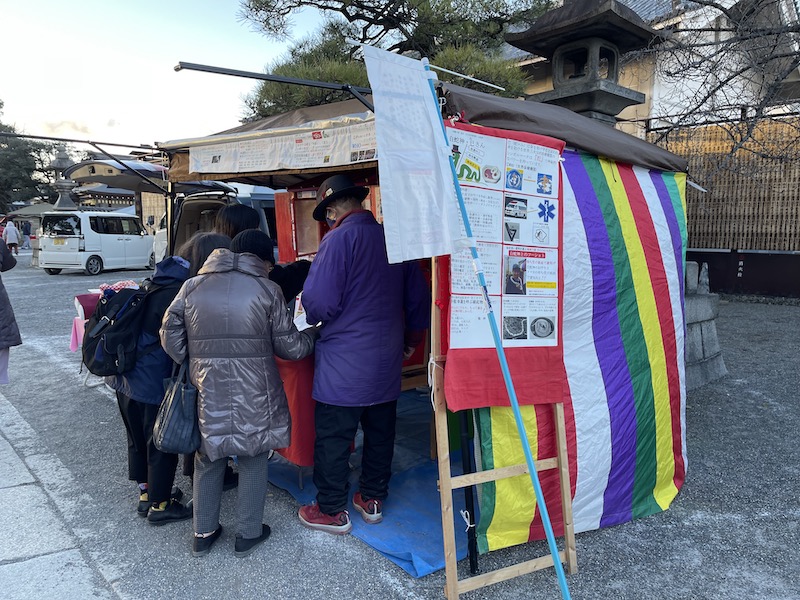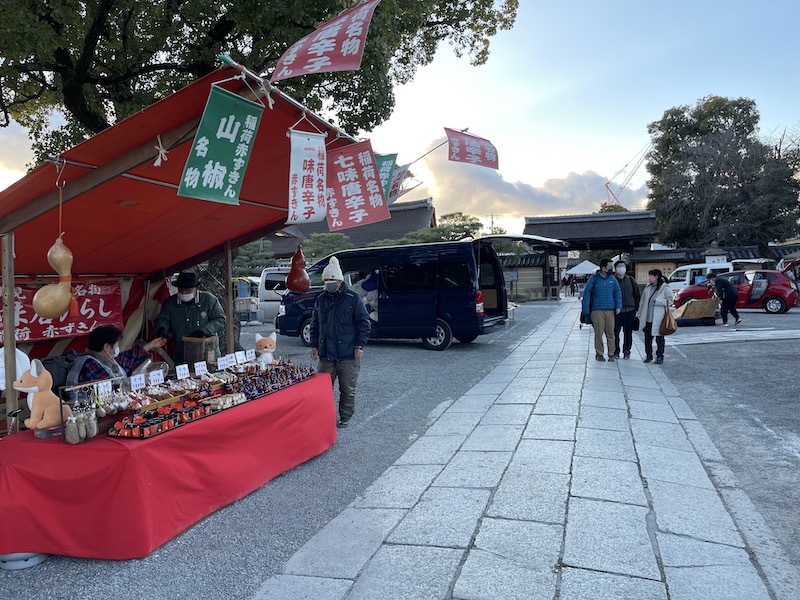 Although it was from
8:30 a.m. to 5:30 p.m. in the guide
but when I arrived at 16:00
They have all already started cleaning up.
so I just looked around in a hurry.

There is a gardener's and grocery store
in the large number of stalls.
There are also shops selling ceramics and paintings.

a wide variety of shops
even if you just take a one-by-one look around.
It is a number that can be crushed in a single day.

The next one is on February 21st.
Visit it when you are in the area.(^^)