Walking around Kyoto (Snowfall on Kyomachiya)
Hello this is Maeda
from Risshisha.

This week has a
heavy snow in some areas
Are you okay?

It snows once every 10 years in Kyoto.
and it has become a silver world on one side.
It also piled up on the roof of the townhouse.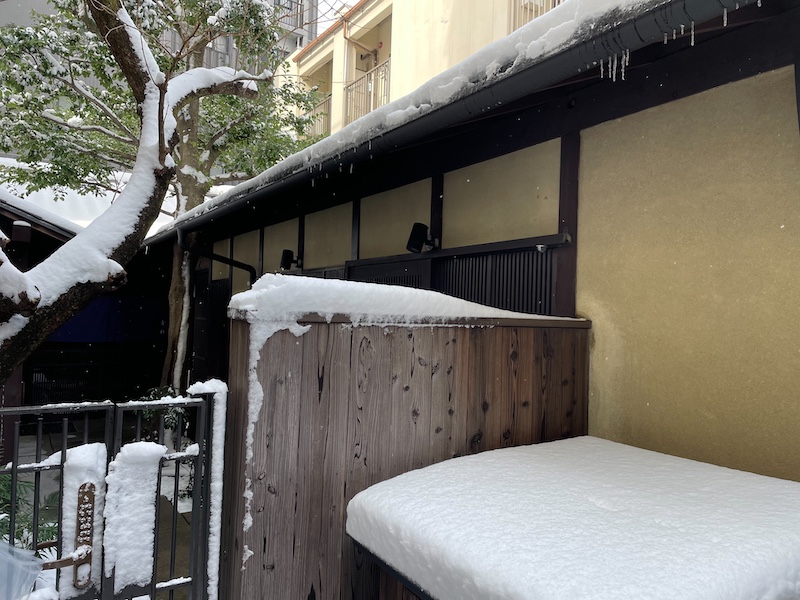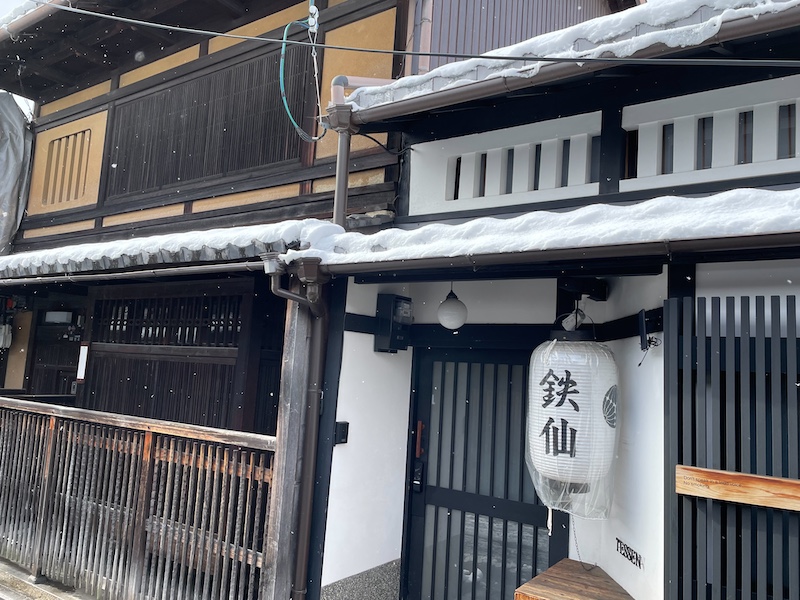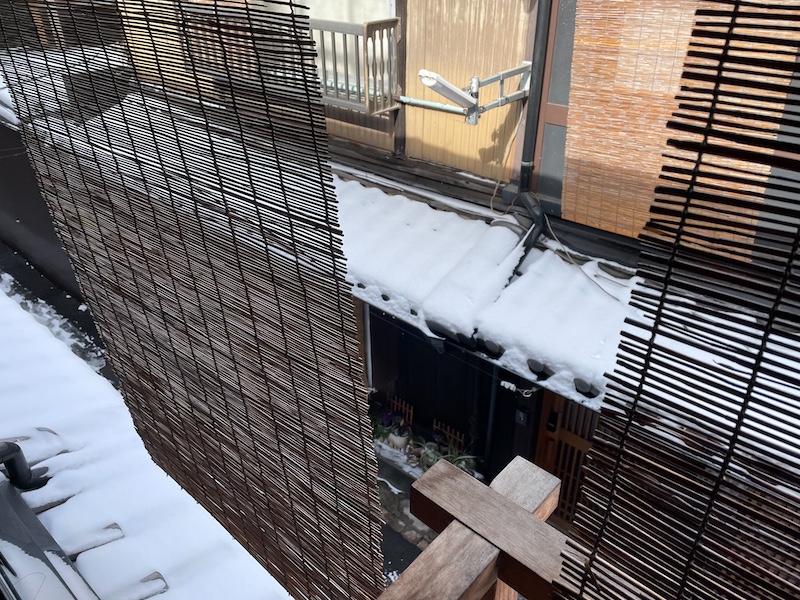 The day it snowed
like a blizzard.
and I was surprised by the heavy snow.

Kyoto city comes to a halt quickly.
The snow melted in about two days.

Due to snow, the Kyoto City Bus
became stuck on the road.
It was on the news.
(Photo: MBS News)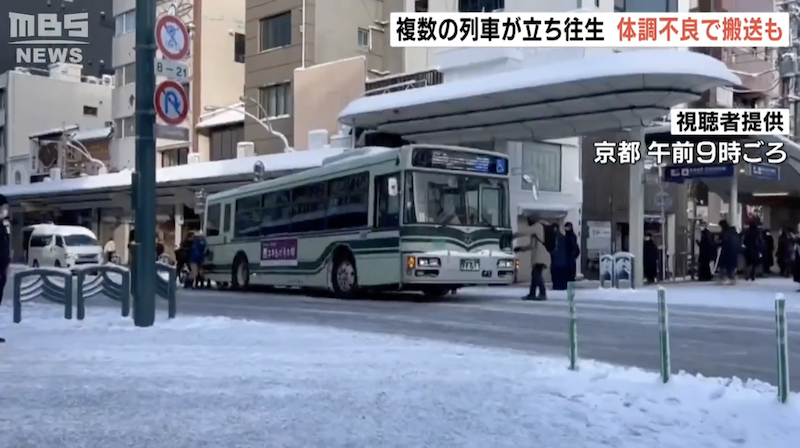 Nearby temples
also like this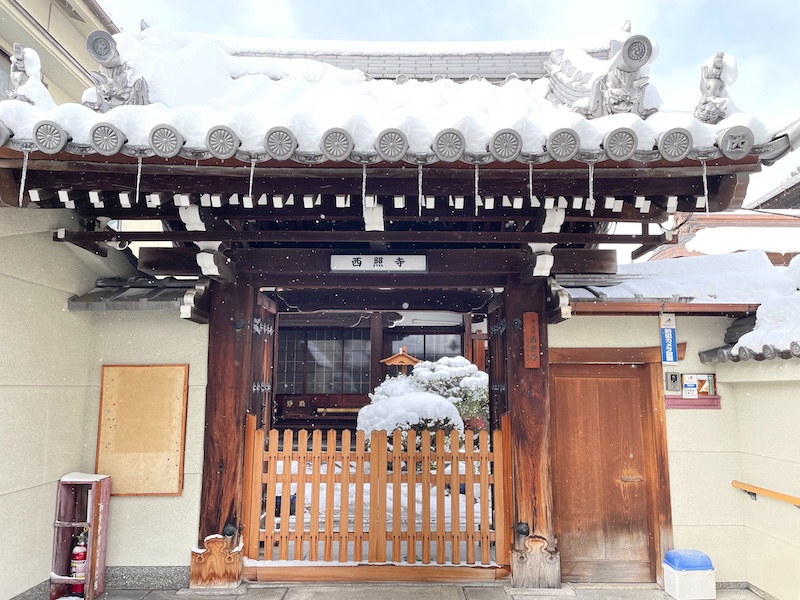 For a while in the city of Kyoto
blizzard of sideways powder snow.
I wondered what would happen.
and it became a silver world for a few days.