Sakura in Kyoto (Karasuma Takatsuji's early blooming cherry blossoms)
Hello 
This is Maeda from Risshisha.

I was walking near Karasuma Takatsuji
This is another early blooming cherry blossom
It was in bloom and quite beautiful.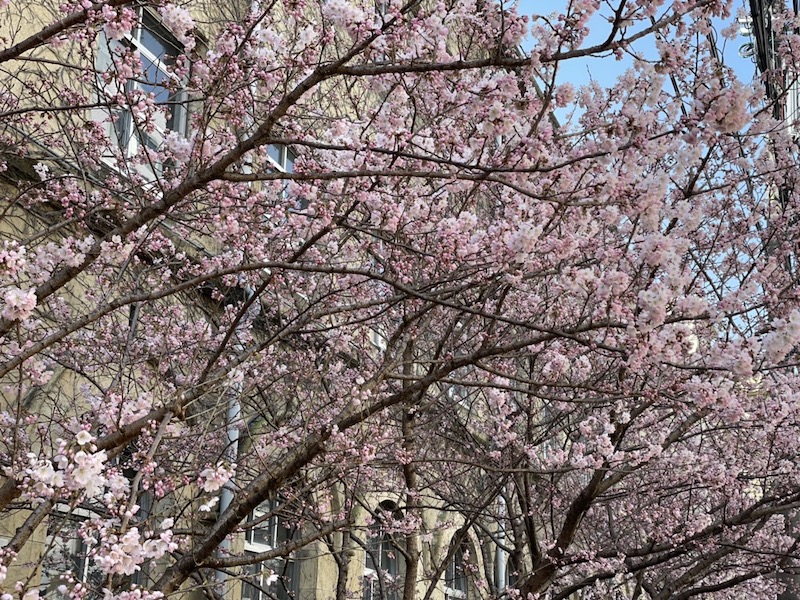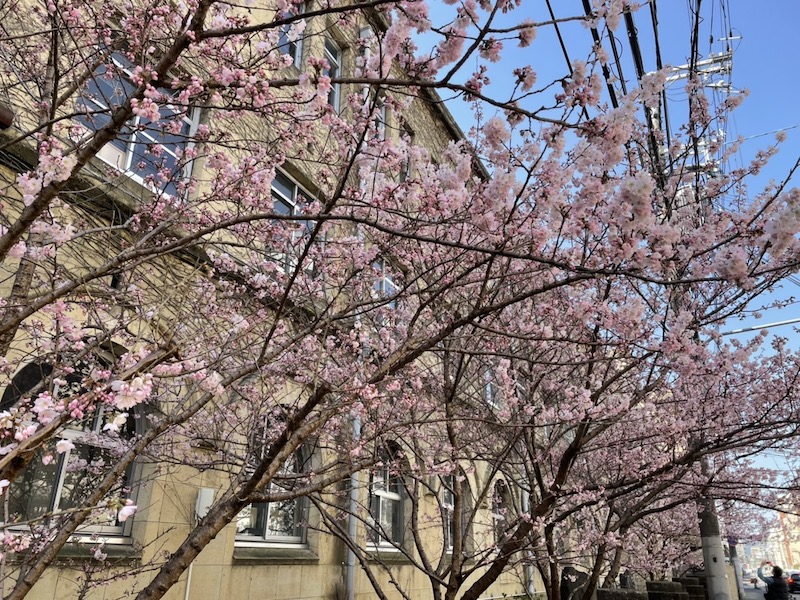 This building was Kyoto City Seitoku Junior High School.
Currently
It seems that it is the Kyoto Cultural Association.

Graduates
Entrance,ceremony, graduation ceremony,
With this cherry tree
Many memories
It would be carved.