Sakura in Kyoto (Kamogawa's early blooming cherry blossoms)
Welcome back to Risshisha
This is Maeda.

It was very warm on the weekend.
I hear that a cherry tree has how already bloomed
in Sanjo Ohashi near Kamogawa.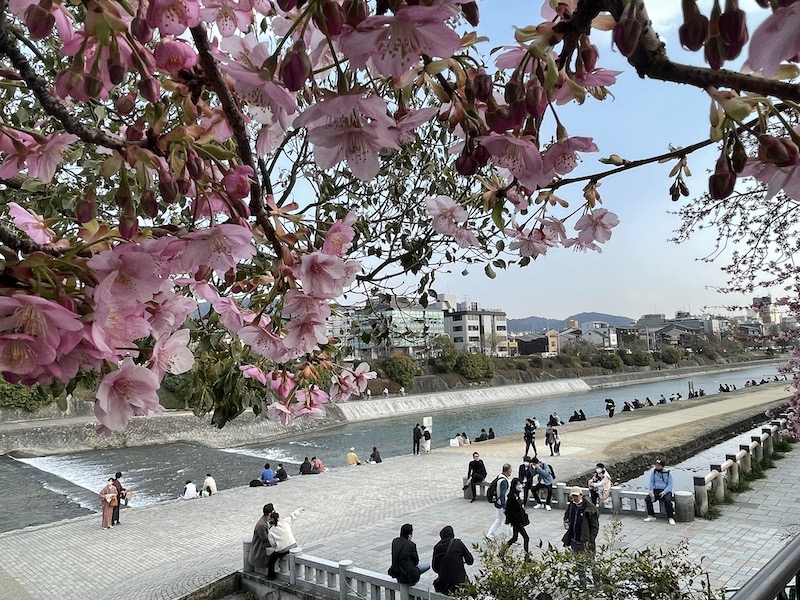 Surely! A cherry tree bloomed.
It is already the season of cherry blossoms.

The cherry blossoms in the Kamogawa
was only a few early-blooming cherry blossoms are in bloom.

The cherry tree that it bloomed was very more beautiful.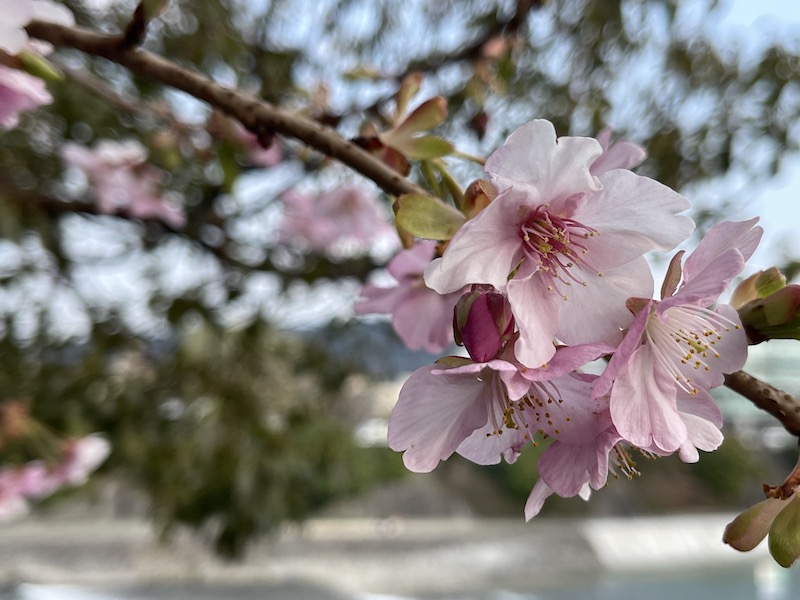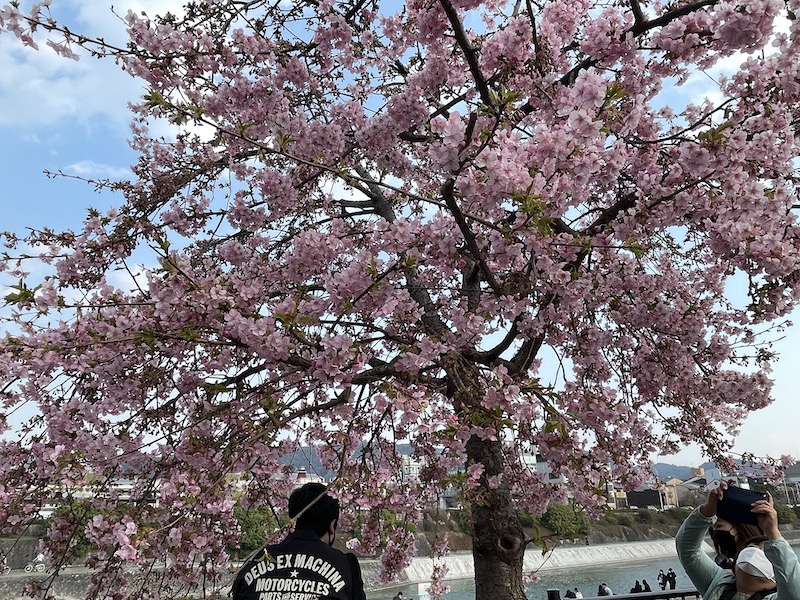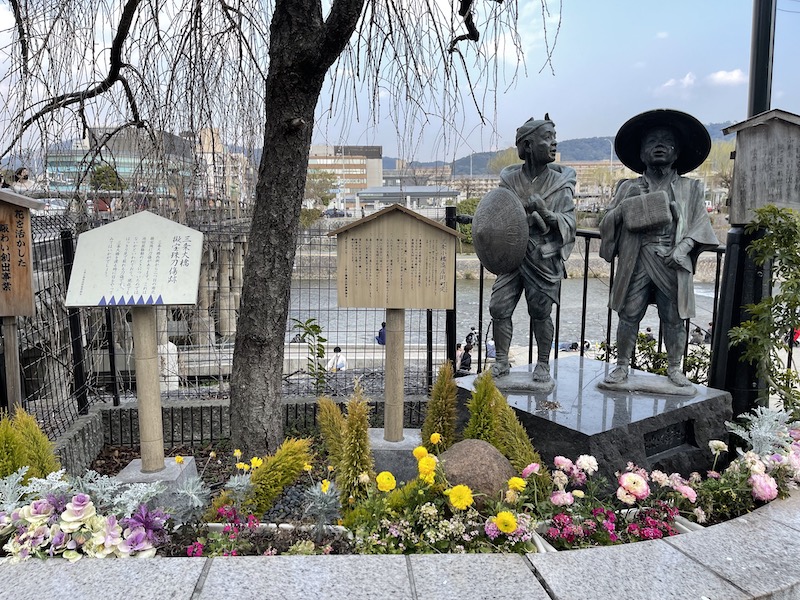 With the cheerfulness of spring back
Both Kamogawa and Kawaramachi
It was quite crowded.
Many people were wearing kimono.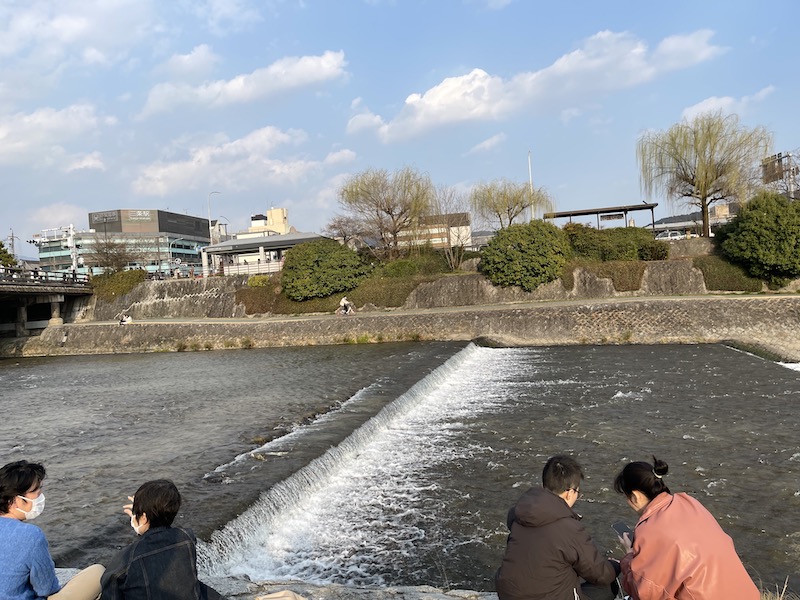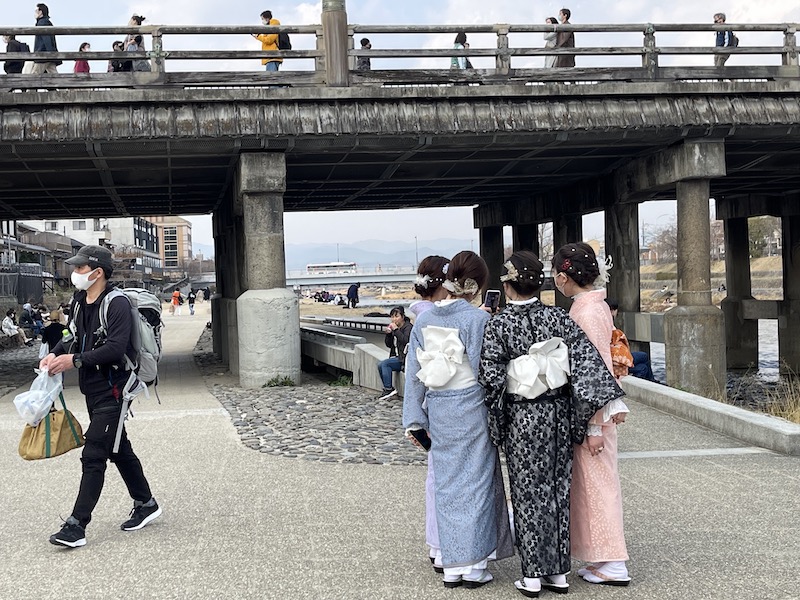 The street musician played it in many places, too and seemed to enliven a spring feeling.