New Paintings at MIBU-JUKU
Hi! Welcome back to Risshisha!
How are you all? How do you spend last week? 
Another month has passed this year. We hope you all enjoy this year!

Well, today we will introduce something new

we have installed a new picture at the front desk of MIBU-JUKU from last week to make it more beautiful!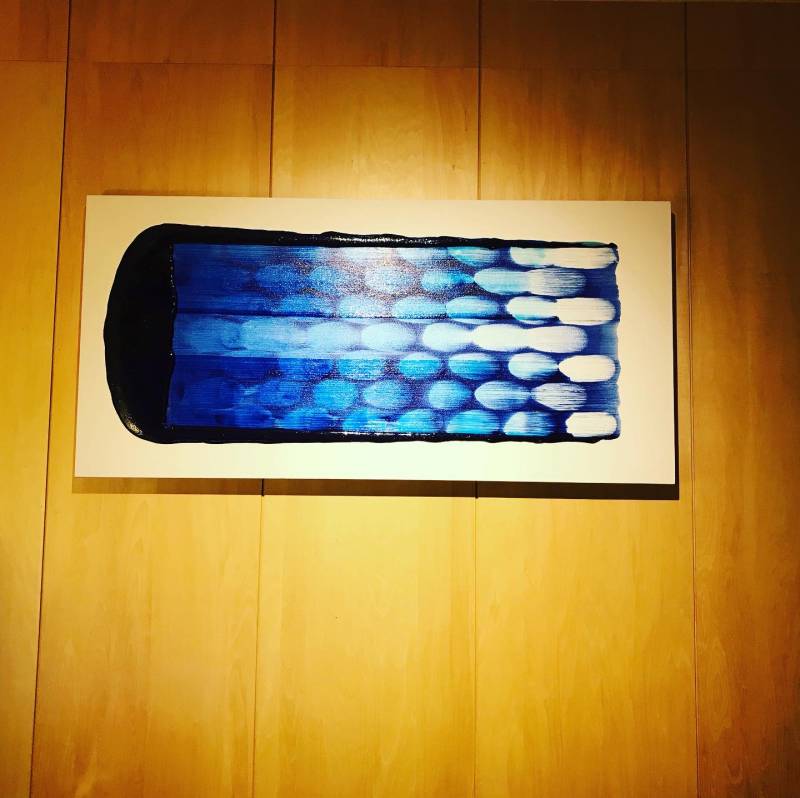 The Blue and white nuances match the cold of the winter this time.
By the this beautiful painting was made by Mina Katsuki one the famous Artist in Japan. 
You can check she instragram @mina_katsuki

All Risshisha staff are warmly welcome you, and do not forgetto take a look the paintings when your come at MIBU-JUKU front desk!
Looking forward to your visit!!