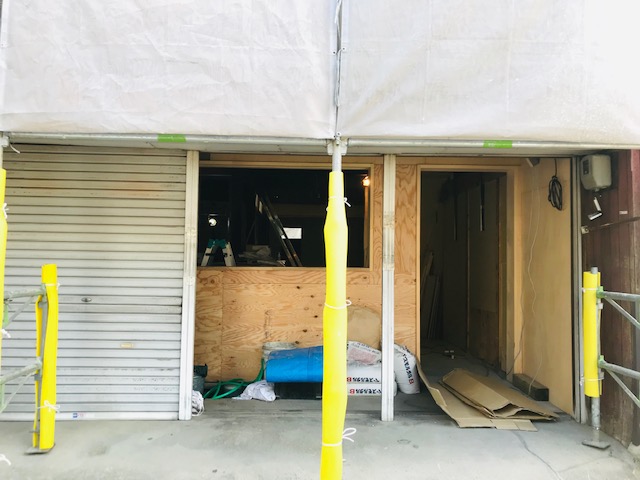 Hi! Welcome back again with RISSHISHA!!
Today Kyoto weather is very hot and temperature is 32℃ but feels like 40℃

。
Even that today we are very excited because today we will introduce all of you about our new cafe. 

Our cafe is build near the Gojo front desk. We started constructions work on the beginning of july this year, and its already 1 month so it will be finish soon. Waw is very exciting!!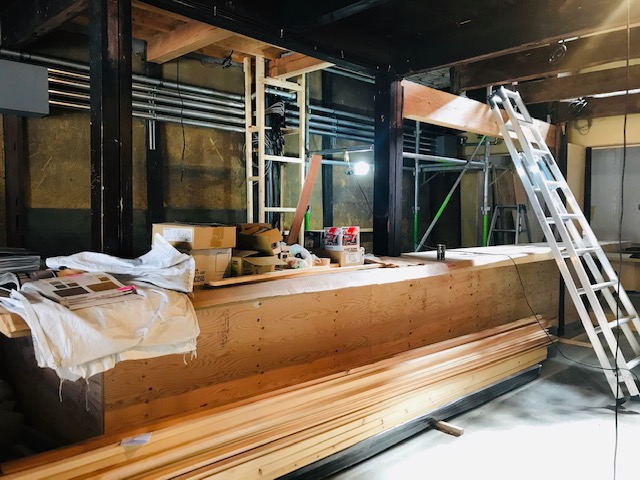 Then if we look the inside there is a long counter but still not finished yet. So if you stay at our ryokans at Gojo area, you can visit and enjoy our cafe. 
There will Second floor of cafe. And regarding the plans it will be finish about the middle of this august. 
So, let's see how it become...