Hello this is Tanaka
from Risshisha!

This time I'm reporting to you about my visit to Byodoin.

During my school trip with my friends, I visited Byodo-in only once,
nd my sole memory of the place was the 10-yen coin painting.
Though I haven't visited in a while,
the Phoenix Hall that suddenly appears
in front of me is definitely amazing.

There is a pond all around it,
and the Phoenix Hall reflects beautifully and surprisingly
on the surface of the water.

Because it's in a natural setting,
you can see the water's surface moving
with the wind and hear birds chirping.
You can sense a mysterious atmosphere
that draws you to keep looking at it.

This time I entered the Phoenix Hall and observed from the outside,
but for 300 yen, you could enter and hear the staff's advice.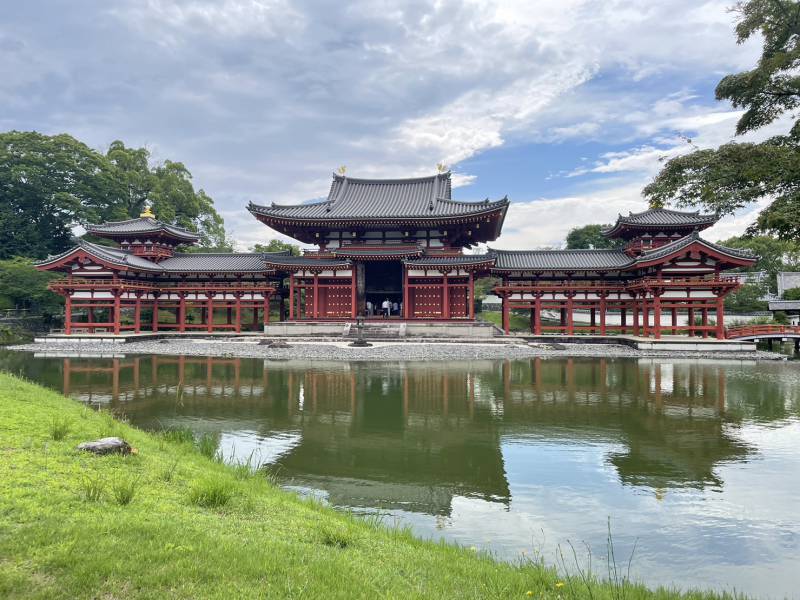 Did you know that there are a few other places to visit
besides the well-known Houou-do?
If you visit the museum, the store, and the cafe, where you can take a break,
you can see everything in about two hours.

Never to be missed is the main "Phoenix Hall" as well as Museum Hoshokan.
This museum is located on the north side of the Phoenix Hall,
and you can see the temple bell, which is a national treasure,
and the Unchu Kuyo Bodhisattva statue.

The mounted-on-the-wall statue of the Bodhisattva
giving a memorial service in the sky
gives a feeling that it is truly flying from the heavens.
I looked at the exhibit for a few minutes because it was so captivating.
We would prefer that you experience it with your eyes and body
rather than through photography, which is restricted.

~・~・~・~・~・~・~・~・~・~・~・~・~・~・~・~


The number of cold days in Kyoto is increasing,
giving a sense that winter is coming quickly.
You won't need a jacket on a sunny day,
but please wear layers in the morning and
evening as it can get very cold.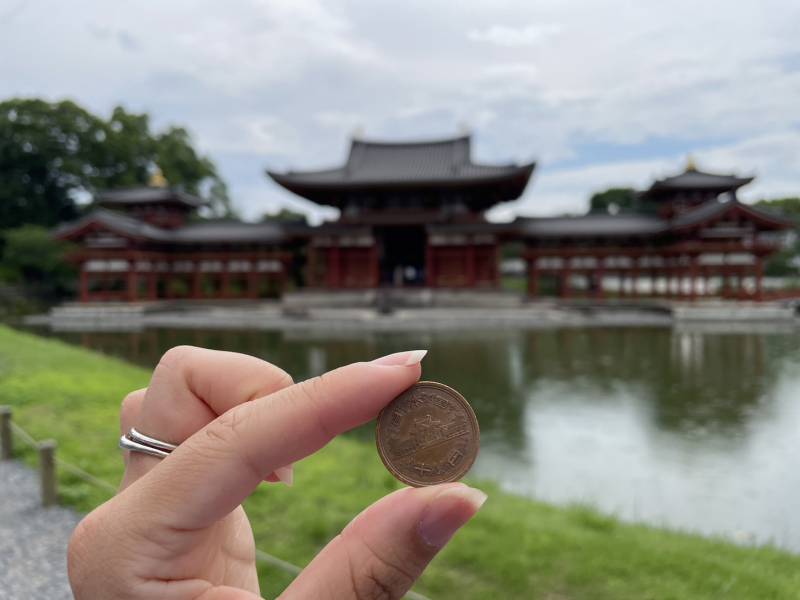 Don't forget to bring a ten-yen coin (・v・).