Walking Around Kyoto (Gion Shirakawa)
Hello This is Maeda
from Risshisha.

I heard that Plum tree are starting to bloom
at Gion Shirakawa, so I went to have a look.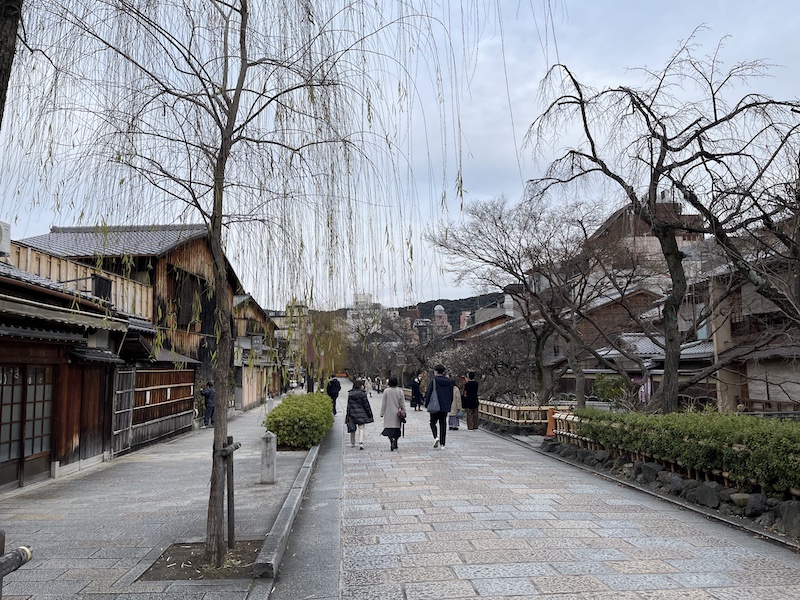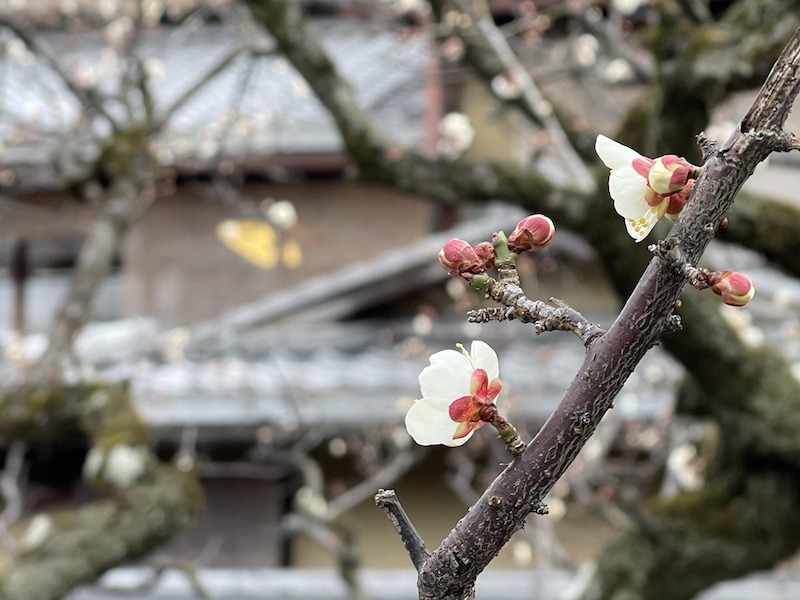 It's cold and
still snows occasionally.

one plum tree
is starting to bloom
I felt the signs of early spring.