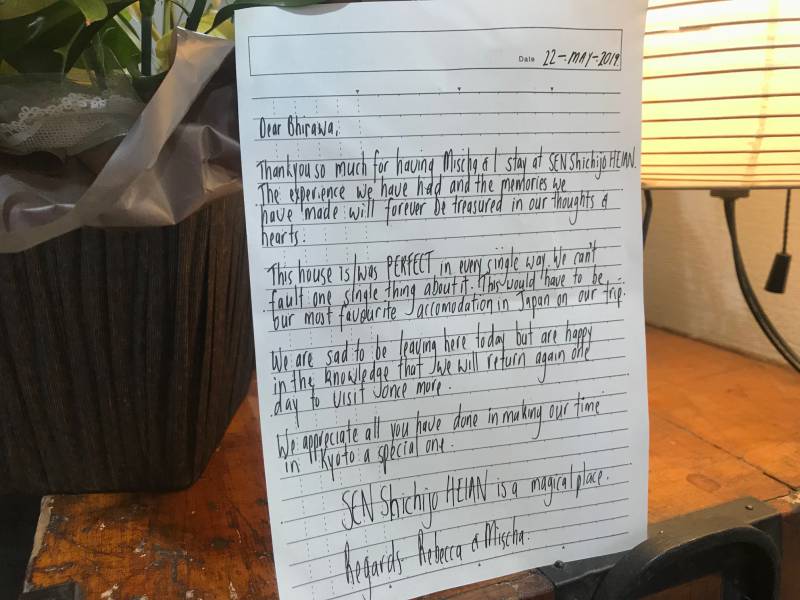 Hi!!
Welcome back with RISSHISHA!
We hope you all good!
This week the wheather in Kyoto is very scorching and hot.

But this does not impede the tourist who will come to Kyoto. A few days ago a couple from Australia spent their holliday at our Ryokan. They felt comfortable and very enjoyed our hotel. This time they stayed at SEN Shichijo HEIAN Ryokan. This room is dog friendly room, so you can stay with your pets. 
They also left a thank you message for our staff.
Thank you for Rebecca and Mischa! see you again when you visiting Kyoto.