Walking around Kyoto suburbs (La Collina Omihachiman)
Hello this is Maeda
from Risshisha.

Bit a far from Kyoto,
Yesterday I went to La Collina
near to Omihachiman at Shiga Prefecture.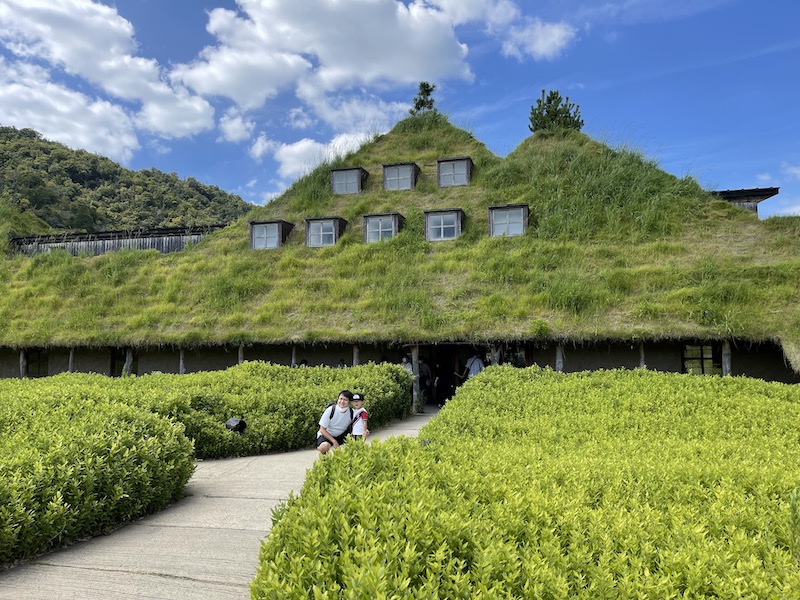 Maybe for the first time to hear,
they will ask "what is La Collina?"

The "Taneya" famous for
that Japanese sweets,
and "Club Harie" famous for
baumkuchen.
I have heard before that it is a great place,
on a land rich of nature
and made like the world of fairy tales.
I have always wanted to visit.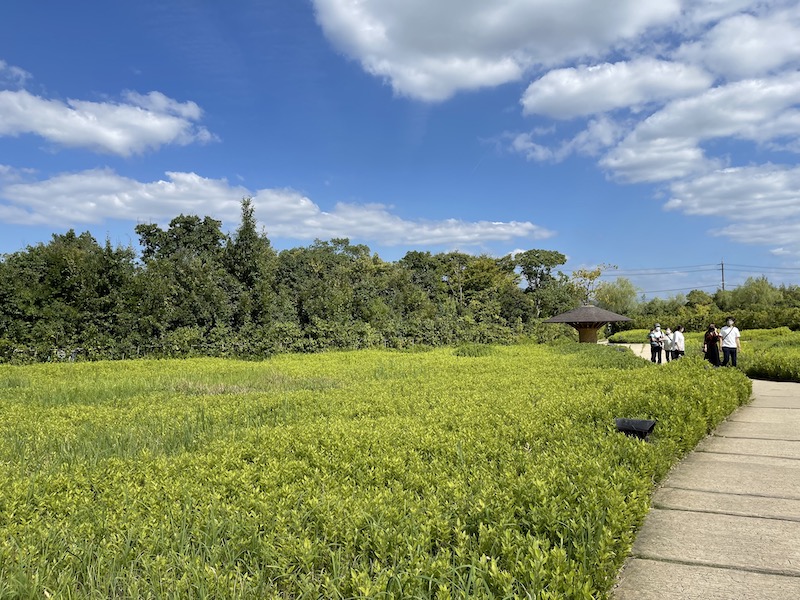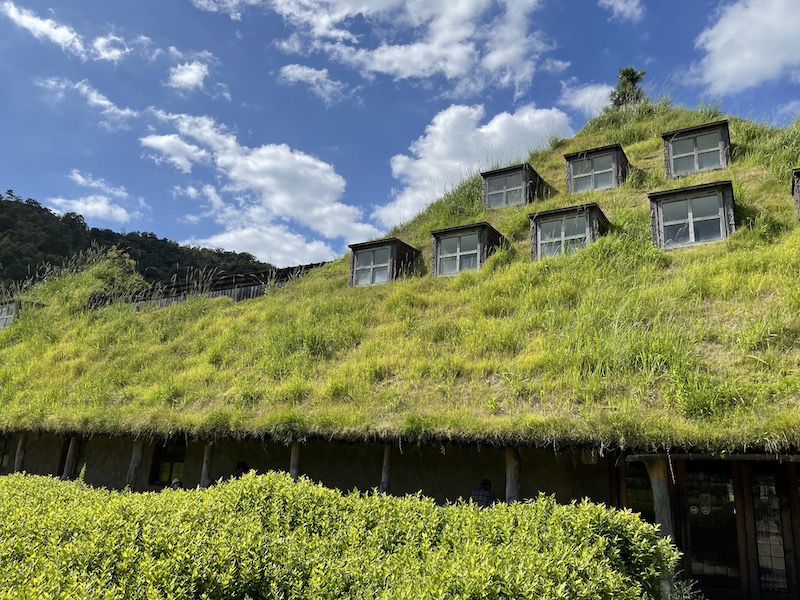 The entire exterior of the main building
with trigonal roof is covered with grass.
It is like fairytale world.

Based on the concept of coexistence with nature,
There is also a rice planting section.
It seems that they aiming for a recycling-oriented society.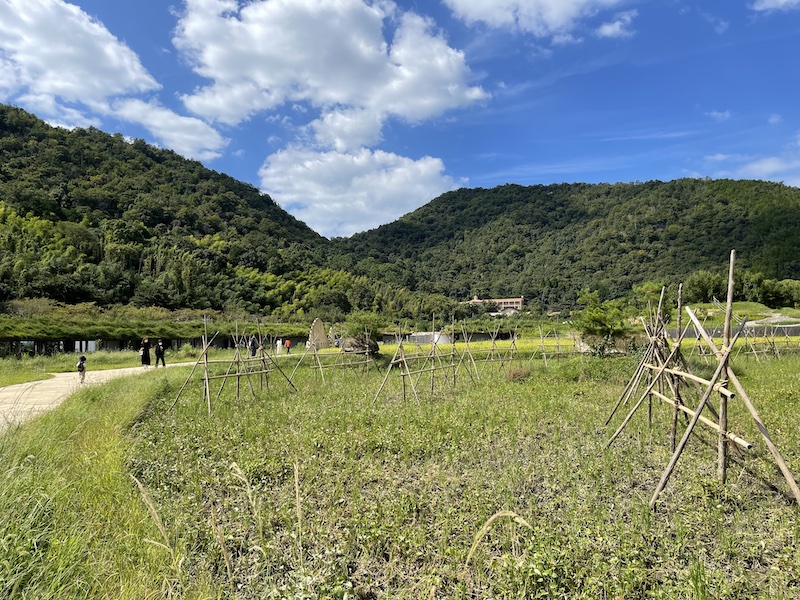 The main building is
1F is Workshop
Western, and Japanese confectionery shop
2F is Cafe

It is enjoyable
because you can see the
chef while making the baumkuchen.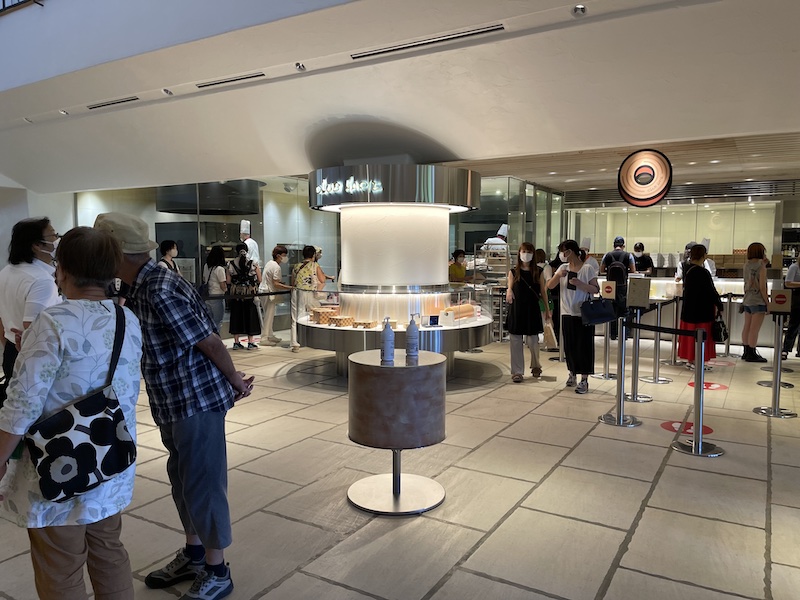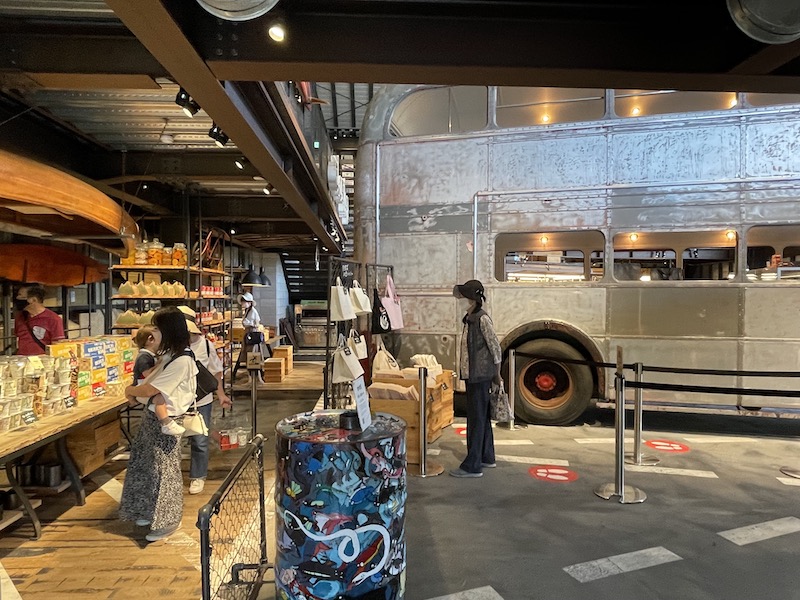 The place that can make
whoever comes happy.
from childs to eldery.

From Kyoto.Sta
take the JR Biwako Line about 40 min
then take bus from Omihachiman.Sta about 20min.

How about you try to travel
a little further
whilw visiting Kyoto? (^^)