Walking Around Kyoto (Vesak Festival)
Hello.
It is Maeda from Risshisha.
Do you know Vesak festival?
It is performed in the Kurama Temple
On the day of the full moon of every year May.
The picture below  I borrowed from
Souda Kyoto
website.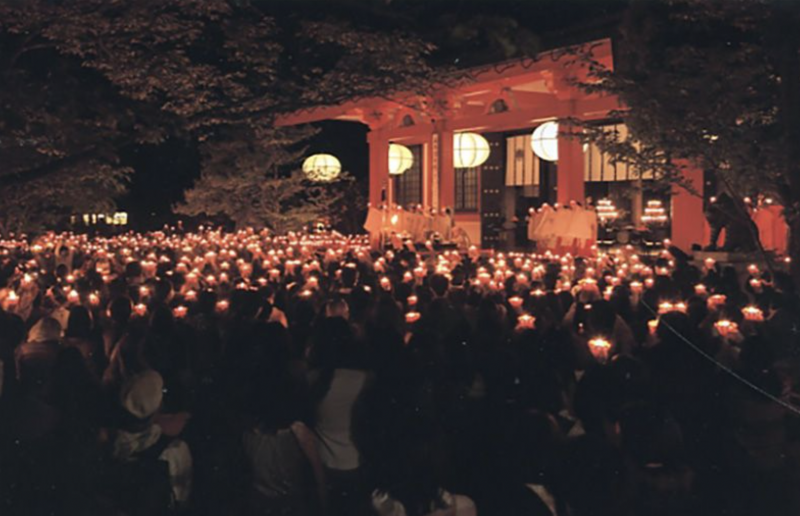 Still like this
I've never been at this even
that  I interested in every year.

Performed only by the parties concerned on 2022, May 15th,
It said,Events that the general public
can participate in, is  not performed.

= = = = =
It is said The night of the full moon
in May of the fresh green will rain
For the awakening of everything
Strong energy from heaven.

Even in the far Himalayan,
this evening festival is held in piety,
pray for all awakening and peace.
Praise the virtue of Shakuson
Published as "Wesakusai" after the war.

(From Kurama Temple website)
= = = = =

The kurama temple
located in the north of Kyoto
on the mountains.
The Ushiwaka-maru and a Tengu
It is known for a mysterious legend
temple.

it was known as Kyoto outstanding power spot,
and in late years the visited one seemed to increase
before the lockdown.

From Keihan Railway "Demachiyanagi Station" the Enryakuji Temple train or
bus rides from subway Karasuma Line "Kokusai-Kaikan Station".

There seems "Green maple fresh green slow driving"
Until the end of May of the Enryakuji Temple train.

Because it was so wonderful,
At the time of autumn leaves last year,
I tried riding
Enryakuji Railway's "Autumn Leaves Driving"

This time i will try the Green maples,
by the end of the month.