Walking around Kyoto (Tokujomyoin's Iris flower)
Hi This Maeda 
from Risshisha.

How was your Golden week holiday?
It was crowd in the downtown and it was good.

The climate was better, and,
thanks to you, many people came
from the whole country in our accommodation.
Thank you always.

It is famous for an iris flower at Higashiyama district.
I stretched out a foot.
went to Higashiyama distric 
In a temple called Tokujomyoin.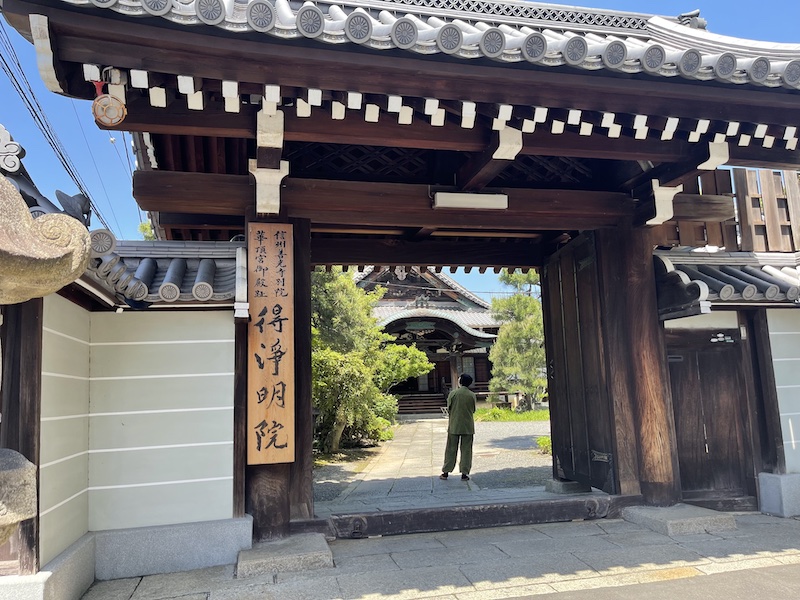 It was just in full bloom in the season of the iris flower.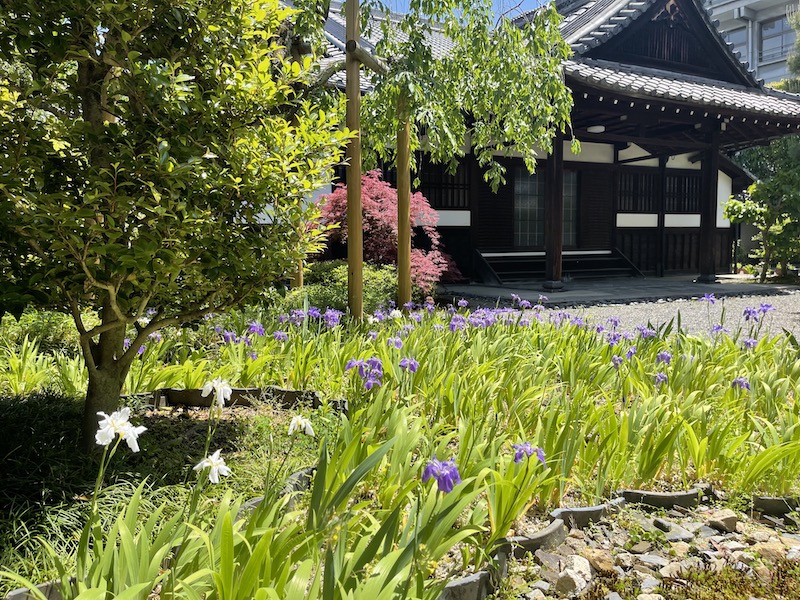 This iris flower
It seems to be a kind
one first (いちはつ=ichihatsu) 

In an Iris flower kind,
its seemed blooms earliest
so it is named like that.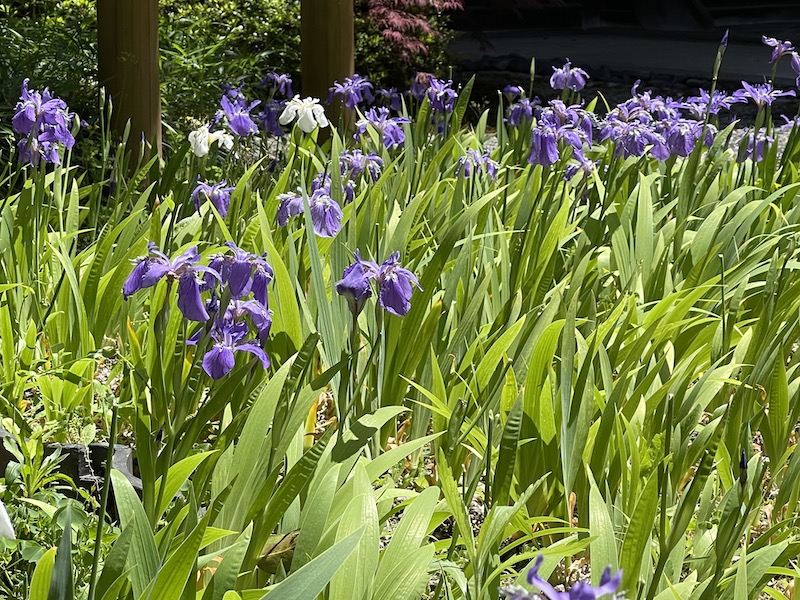 On the large site of Chion-in Temple
This temple located in one corner
Originally from Shinshu Zenkoji
It was Nanji.

The purple of the iris flower and
A feeling of quiet air of the temple
in a rainy day maybe look good.