Walking around Kyoto (Doisha University's Christmas tree)
Hello 
This is Maeda from Risshisha.

There is just a little more time left for this year.
It's Christmas this weekend.

I was thinking
Where is the Christmas atmosphere
in Kyoto?

I remembered  my Alma mater
Doshisha University is famous
for Christmas trees
and I visited.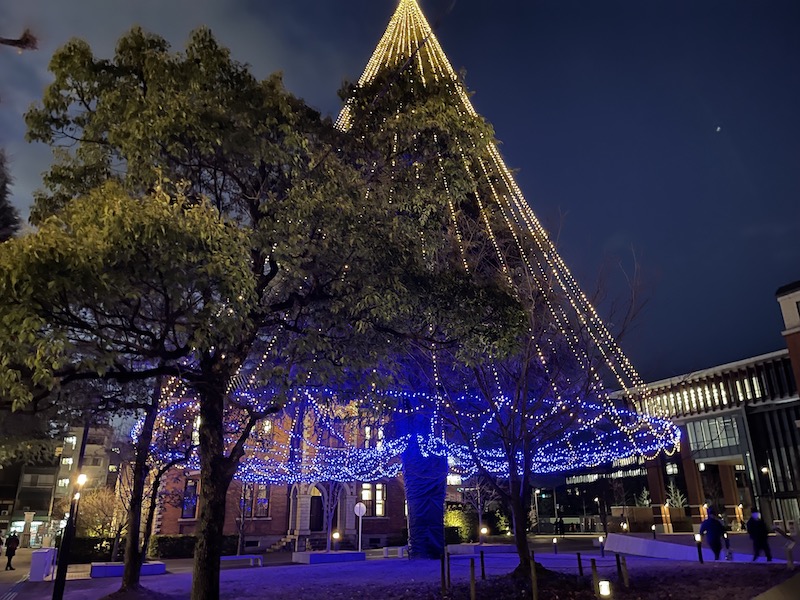 when you step onto campus
an eye-catching
big Christmas tree,

is beautifully lit up again this year.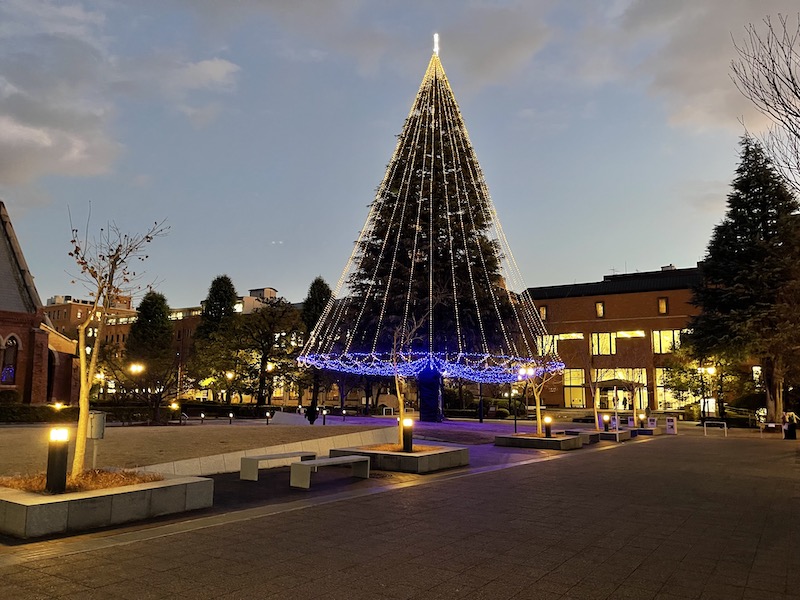 Doshisha's Christmas tree
quite famous in Kyoto.
existence that can be said to be a winter tradition.

It seems that since 2000,
the 125th anniversary of our founding,
Use Himalayan cedar to
illumination decoration

About a month from the end of November
brighten up the dark winter sky

The Christmas service is also famous.
It will be canceled in real life this year.
It's supposed to take place over the Internet.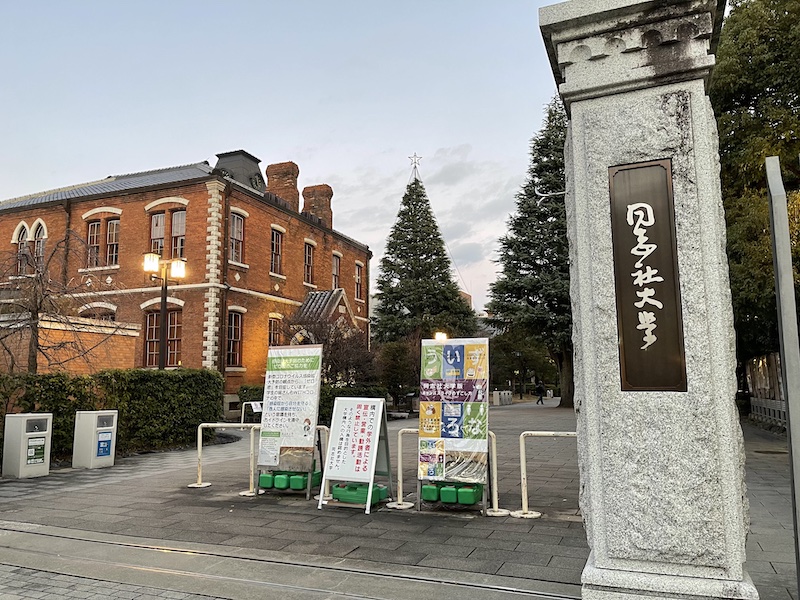 The campus of Doshisha University
really beautiful and interesting.

because it's in town
stretch your legs
and please come when you visit to Kyoto.
(^^)