Gozan no Okuribi Festival
Hello, welcome back to Risshisha!!

August 16th (Monday) was a bonfire in Gozan, Kyoto, and
there were many people who said that Kyoto was Obon until yesterday.

It's been a continuous heavy rain these days, maybe some of you have seen it on tv.
even in the rain, those who could see it up close were very lucky!
We were also able to take a picture of the bonfire, so please have a look.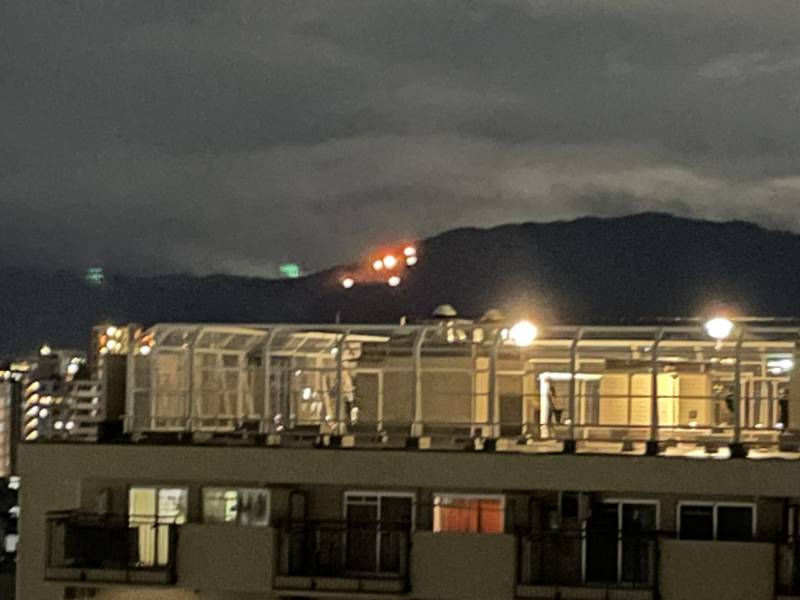 The photo is the Gozan no Okuribi!

It seems that this year too, the number of places to light the fire was reduced. 
It's not completely "large", but when I saw the Gozan no Okuribi,
it was so magnificent and fascinating that we could see it for a long time.

hopefully will be able to see the full capital Gozan no Okuribi next year 2022, 

We look forward to welcome you.