SGR KAMOGAWA 【NO PETS ALLOWED】
SGR KAMOGAWA
Hotel
Capacity 1-4 people(River view room)、1−2people(City view room)
taxi from Kyoto Station11-20 minutes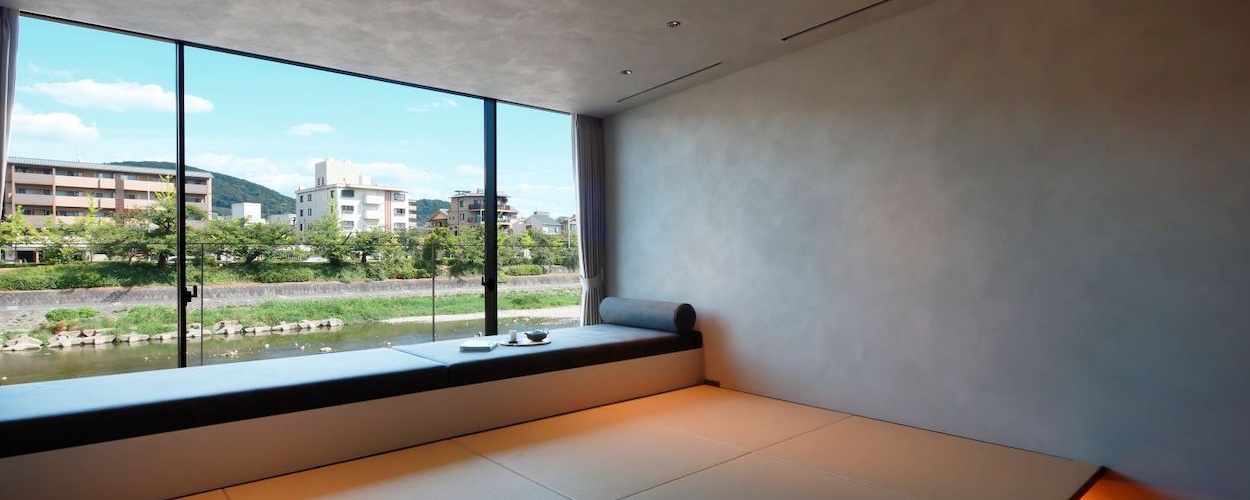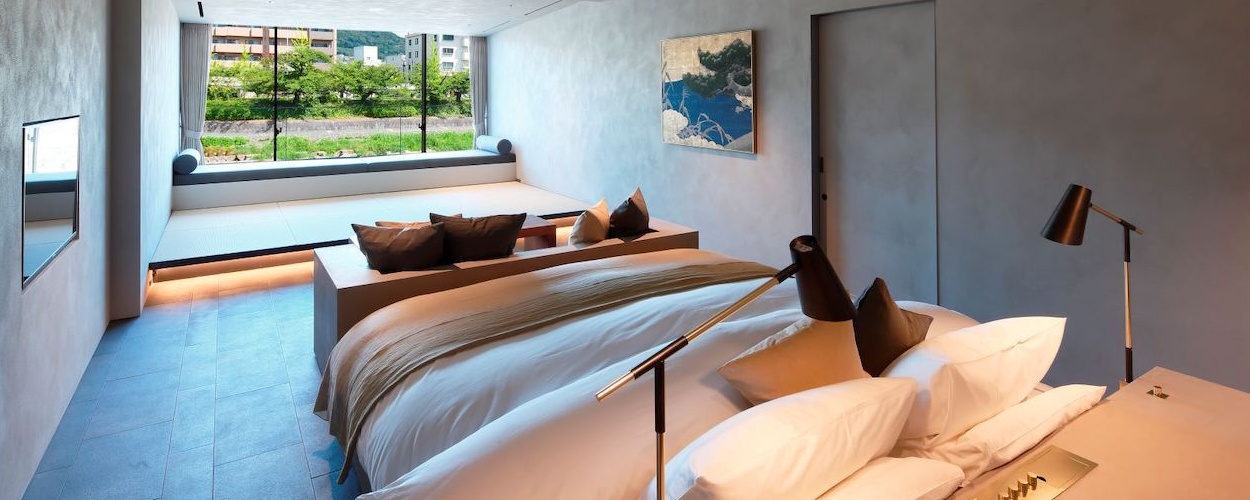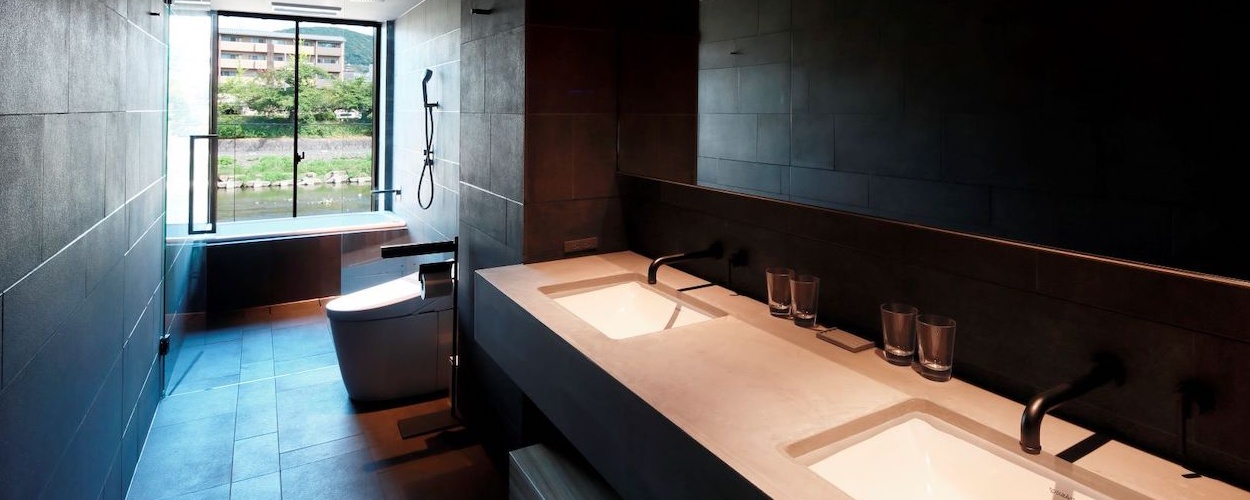 Kamogawa, the represent scenery of Kyoto

In eternal history
Does not change all the time
It continues being original scenery of Kyoto

Beautiful flow to glitter
The wind to rustle
Heal the person heart

When open the door
Light to overflow

It spreads through the other side
of the full-scale glass window
River view of magnificent Kamogawa

In the other side of the river
The roof of the Kyoto Townhouse ranges
scenery that a tradition breathes

It is like
View of the world of
Higashiyama Ebisu saku "age living"

Shinking in heart
You can throughly enoy special Kyoto stay

All four of five rooms are Kamogawa views.

From 1F until 3F consist of
one room each floor
privately space.

Feels like live to life
Special Kyoto experience only for customers
You will be surely satisfied




Access information
Stop at JR [Kyoto Sta. (Karasuma exit )]
15 min by Taxi

Stop at Hankyu [Kawaramachi Sta.]
6 min by foot

Stop at Keihan [Gion Shijo Sta.]
10 min by foot

Kyoto City Bus
Stop at [Shijo Kawaramachi]
6 min by foot

【To customer coming by car】

We do not have the partner parking lots.
Please use the pay parking lot of the neighborhood.
Facility introduction
All four of five rooms are Kamogawa views.

From 1F until 3F consist of
one room each floor
privately space

To perform infectious disease risk measures
We install an ozone generator
In a corridor in one of the accommodation

== = = = = = = = = = = = = = = = = = = = = = =
Please obey the following matter on staying
== = = = = = = = = = = = = = = = = = = = = = =

1. We asked your cooperation to the making of quite space,
    inside and outside the facilities
2. Smoking is prohibited in the surrounding area including your room     
3. Our accommodation [no pets allowed]

Our accommodation administration is
managed with cooperationof neighborhood inhabitants,
in the general residential area

Please be careful
with noise and a loud voice.
Facility information
Check-in
15:00~22:00
Check-out
By 11:00
Capacity
1-4 people(River view room)
1−2people(City view room)
Location
145-1 Shimogyo-ku, Kiyamachi street, matsubara agaru, sanchome, Tenno-cho, Kyoto
Cancellation Policy
No-show without contact: 100% of lodging fee
Day of: 100% of lodging fee
Day before: 100% of lodging fee
2 days before: 80% of lodging fee
6 to 3 days before: 50% of lodging fee
7 days before: 30% of lodging fee
Room amenities / Amenities
TV

Air conditioner

Floor heating

Refrigerator

Dishes · spoons · forks · knives · disposable chopsticks

microwave

Electric kettle

Washing machine with dryer (with detergent)

Yukata set

Hair dryer

Toilet with washing machine

Wi-Fi

Safe
※Please see details in "common question"
Smoking is prohibited in surronding area include the room. 
Our Hotel runs A renovation Kyoto Townhouse
more than 100 years preservation.
We ask your cooperation and understanding
to prevention of fire.
As wheelchairs customer, because it is the old townhouse
many step in accommodation, so please be careful
Homepage reservation privilege

Please let us know if you need whole day bus pass when reservation.
Please note that we can not provide, when there is not notification.

※It exclusively for guest who made a reservation through our HP
Can not provide for reservation made from other reservation site.
Thank you for you your understanding.
Check-in Time:15:00~20:00
Hotel Introduction
Hotel Introduction's movie